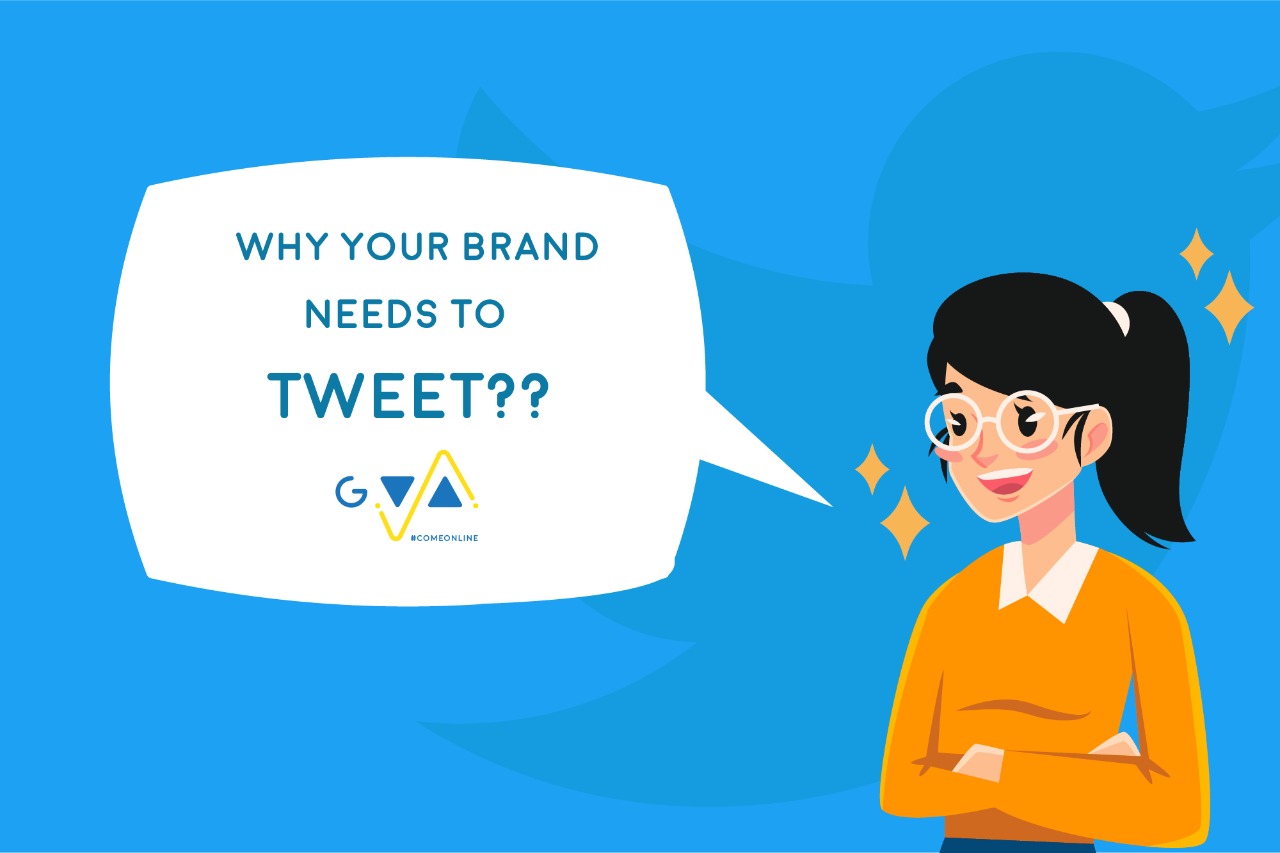 Is Your Brand bird Tweeting Yet
With over 330 million active users today, twitter is one of the most active modes of communication in the present date. 
One word that defines the cause for this popularity is bringing in to trend the concept of 'micro-blogging' which is a major benefit of Twitter. 
In the present date when the world is running short on time a 280-character crunch not only acts as a time saver for the readers but as well offers the bliss of brevity to the person expressing the thought.
Wondering why, being a promising digital marketing associate to your brand, we brought up Twitter and wanted to advise you on the advantages of Twitter Marketing on the discussion board, today? 
Well, it's a benefit of Twitter, that it is dealt with as one of the most serious social media boards in the present date, and not just a pedestal for teenagers and celebrities sharing their everyday chores. And it is this seriousness and brevity that acts as an apt advantage of twitter marketing for your brand.
Here we enlist a few business-oriented reasons that make it elementary for your business to have a presence over Twitter today. Here you go! 
Followers multiply conversions 
Twitter serves as a great conversion channeling agent, towards bringing footfalls to both your website and your store. 
The moment we usher a brand's presence on the twitter board, and start understanding Twitter analytics better, it acts as a declaration that your brand is ready to converse with your clientele. All you need is to choose the tonality of your brand's voice and get started with expressing your ideas over the fastest reaching social media pedestal.
Competitor analysis made easier
Another benefit of Twitter is that it enables you a helicopter view of what exactly is going on in your industry irrespective of demographics and this acts as a great pro when it comes to understanding the advantages of Twitter Marketing. 
Twitter enables you to search with trending hashtags that gives you access to view and understand the thoughts of your competitors and evolve with each passing day.
Audience engagement enhanced
Owing to the fact that Twitter is not yet as casual a mode of communication as are most other social media platforms it reaches out to the crowd with a serious tonality and enables an improvised level of sentiment study. 
The sentiments related to your business, industry, way of functioning that is generated amidst your targeted audience can be heard and reacted to better with a regular study of Twitter analytics of your page. 
That too in a short and solid span of just 280 characters!
Creation of newer audience chains
Since Twitter is a site that enables the growth of your brand's follower base by creating secondary and tertiary follower chains, your brand gets introduced to a cycle of like-minded audiences who can actually make use of the product and services you are offering. 
Even if these ever-increasing chains of followers, that show up perennially on your brand's Twitter analytics page, don't always convert into buyers, they can as well turn to being business affiliates, partners, advisers since they belong to the same ecology that your brand does.
To conclude…
As we said above the Twitter tale for your brand can be an interesting one, once you choose not just every word but every character that you use to speak your brand language with deftness and efficiency to both your and your reader's time. 
Wondering where, to begin with? 
Being your digital peer Get You At ensures that we don't just plant plans but water them too…
Click here and get guided with an interactive video on how to create a twitter page for your brand now!