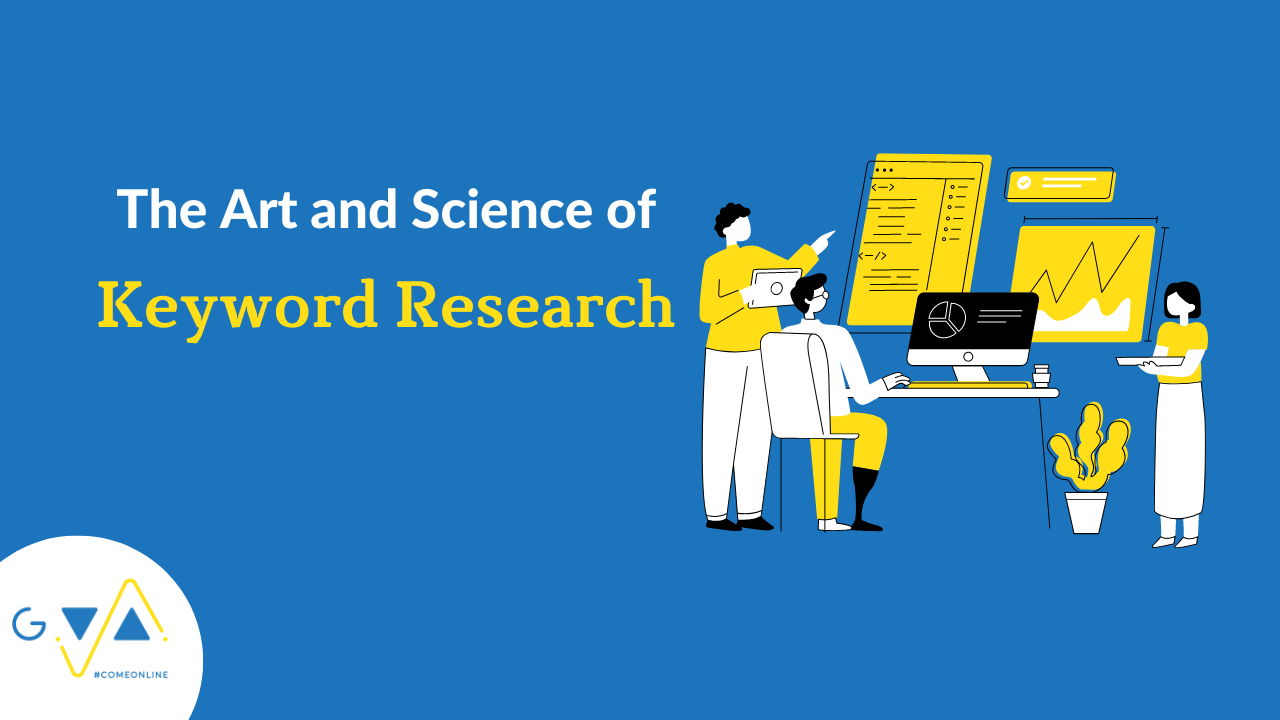 The Art and Science of Keyword Research: A Step-by-Step Guide for SEO Success
One of the myths you might have encountered about keyword research in SEO is that a list of keywords is only placed in content for ranking.
But soon it became clear that just a list of keywords is not the only science working behind websites ranking in Google. In my learning process, I picked up that as important as science is in keyword research and using it in content, the art of performing it is also highly necessary.
When it comes to SEO, one of the most difficult things to do is figure out which keywords to use in your content. Be it any type of content that you are aiming to rank on various search engines, having an extensive and detailed keyword strategy helps in bringing organic traffic and is easy for search engine crawlers to understand and find relevancy.
Through this blog, I would like to make it easier for you to understand the basic concept of finding the right keywords for your content, the importance of having a clear keyword strategy, how it works, and how you can use it to improve your website's search engine rankings.
What is keyword research?
Keyword research is the process of finding the right keywords for your website. Though it involves a lot of steps to follow, there are quite a few things that you need to keep in mind to make it easier.
You may also wonder why keyword research is important and why we are stressing on it at first. The answer is simple. It is the base of any successful SEO strategy.
Having a proper keyword strategy is an essential component of any successful SEO strategy. To begin with you can do a simple google search based on your niche and see what comes up. From the SERP (search engine results page) and suggestions, you have a few keywords in hand now.
Next, you can perform a competitor keyword research. And at the end, use some to find more, as well as check the volume, difficulty, and competition score of all of them.
The goal of this process is simple: get more organic traffic from search engines like Google and Bing by ranking higher in their SERPs. This can happen by optimizing your content around specific phrases or queries (also known as "keywords") that people type into search engines when they want information on those topics.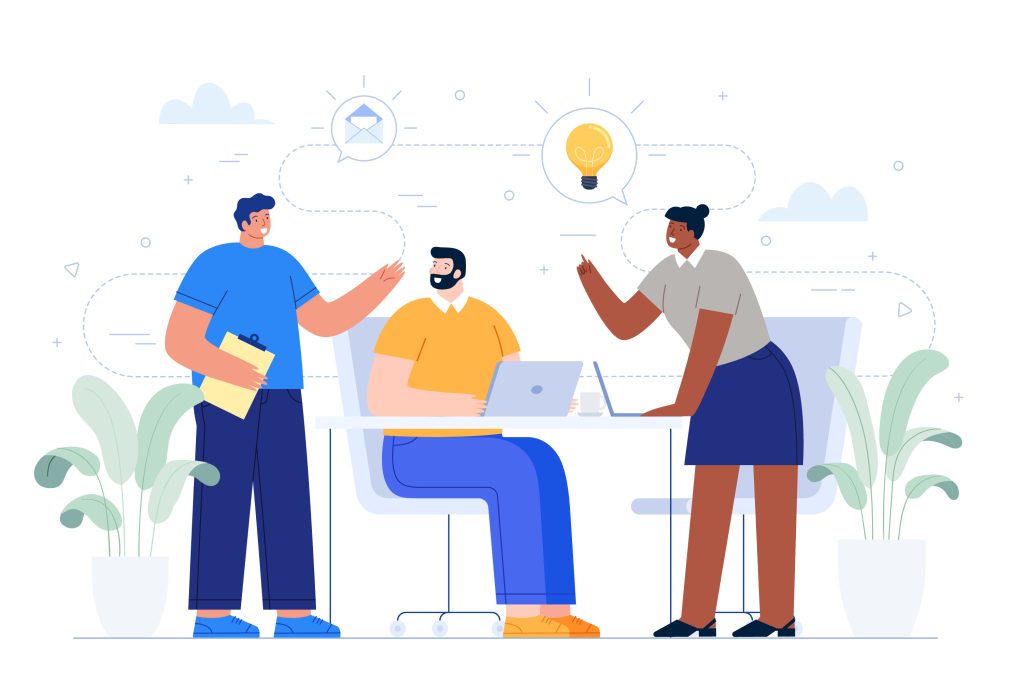 Step-by-Step Guide to Keyword Research
#Step 1: Start with a simple Google Search.
I am sure you have used Google a thousand times to find out where the closest restaurant is or what the weather forecast is for today. The Google search engine is a perfect free keyword research tool for anyone who is looking to start their keyword strategy and find out what their potential audience is actually looking for.
There are more than 4.5 billion users of Google, and every day the number keeps increasing, which is why you can definitely say that it is the largest search engine. There are two aspects in Google that you can use:
Keyword Suggestions: This gives you an idea of how popular certain terms are based on your  search query or keyword, e.g., if someone searches for "Samsung Galaxy S9 battery life", this service will show them all possible variations.
Featured Snippets: This provides you with more questions that people ask on Google and are popular questions.
#Step 2: How to find the right keywords
There are several ways you can use them to find the right keywords.
Using a keyword research tool. These tools will help you find the best keywords and their associated search volume, which determines how much organic traffic they'll generate for your website.
Search on your own website. With this you will be familiar with the content of your site and its targeting capabilities, and find out the most reliable ways to determine what terms people are searching for when they're looking at it in Google or another search engine results page (SERP).
Search on competitors' websites using the keyword research tools it has become much easier to find out what and which keywords your competitors are ranking for and are more likely to be relevant to your content. This process is helpful as it gives an overview of the keyword competition analysis in your particular niche.
After you have found a list of keywords that you can use to target your audience, how do you know which keywords to use in such an extensive list? Here come the keyword analysis and competitor analysis.
#Step 3: Keyword Analysis
Keyword analysis is an important part of efficient SEO, and it all begins with finding seed keywords. The core of keyword research is the focus keyword, also called the seed keyword, which reflects the main issues and ideas on which your website or business is focused.
You may optimize your content and website for the search terms that are most important to your target audience by selecting and targeting the right seed keyword.
Several approaches for identifying seed keywords include using Google's Keyword Planner, industry-specific tools, checking for lower competition with higher search volume.
Once your seed keyword and list of keywords have been identified, you can utilize them to design a successful SEO keyword strategy that delivers organic traffic to your website.
#Step 4: Competitor Analysis
Keyword research and SEO are both dependent on keyword competition analysis. Businesses can obtain useful insights into their competitors' keyword strategies, detect gaps in their own content, and find possibilities to improve their search engine rankings by analyzing their competitors' websites.
Discovering keyword ideas is one of the major advantages of analyzing competitors. To find competitors' top-performing keywords and unearth new prospects, you can use a range of tools, including SEMrush, Ahrefs, Ubersuggest, and Google Keyword Planner.
Understanding what works for competitors and adjusting techniques to meet a specific business's needs allows you to obtain a competitive advantage in search engine rankings.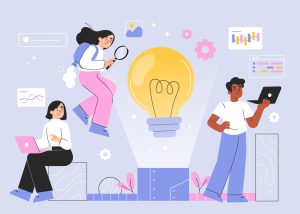 What are Longtail Keywords?
Long-tail keywords are phrases of three or more words that are highly specialized for what someone is looking for.
These keywords often have a lower search volume, but they also have less competition than shorter, broader keywords.
A short keyword could be "shoes," whereas a long-tail keyword could be "women's black leather boots." Long-tail keywords are valuable because they can provide highly targeted traffic to your website, i.e., people who are actively looking for exactly what you have to offer.
Which SEO tools are essential for keyword research?
Google AdWords Keyword Planner – The Google keyword planner tool free service helps determine the average monthly search volume, competition and the highest and lowest bids on the keywords.
Paid Tools: If you're looking for exact numbers and results that drive better results then investing in a good paid keyword research tool is a good way to go. There are different  tools that you can find from Ubersuggest, Moz, SEMrush, Ahrefs and more, but an affordable and one-stop solution can be found in the Ubersuggest keyword research tool.
Keyword research is an essential part of your SEO strategy, and it can be difficult but not impossible!
With a little effort and patience, you can learn how to do keyword research yourself.
Here are some tips on keyword research:
Find out first the focus keyword or the seed keyword. Identifying seed keywords at the very beginning of your keyword strategy is critical; these should define exactly what your business entails or what sector you occupy.
Use Keyword Research Tools: Online keyword research tools like Google Keyword Planner, SEMrush, and Ahrefs can help you uncover potential terms and analyze their search volume and competitiveness.
Analyze Competitors: Examine your competitors' websites to determine which keywords they are targeting and what material is working effectively for them.
Long-tail keywords should be prioritized: Long-tail keywords are particular phrases with low competition and high intent. Long-tail keywords might assist you in attracting highly relevant visitors to your website.
Consider User Intent: Understanding the intent behind the keywords is essential for developing content that meets the demands of the user. Concentrate on terms that correspond to user intent.
We hope this article has helped you grasp the fundamentals of keyword research and its application. We also want to thank you for taking the time to go over all of our tips, tactics, and strategies!
If you have any questions or comments about anything addressed in this post, please leave them in the comments section—we'd love to hear from you.