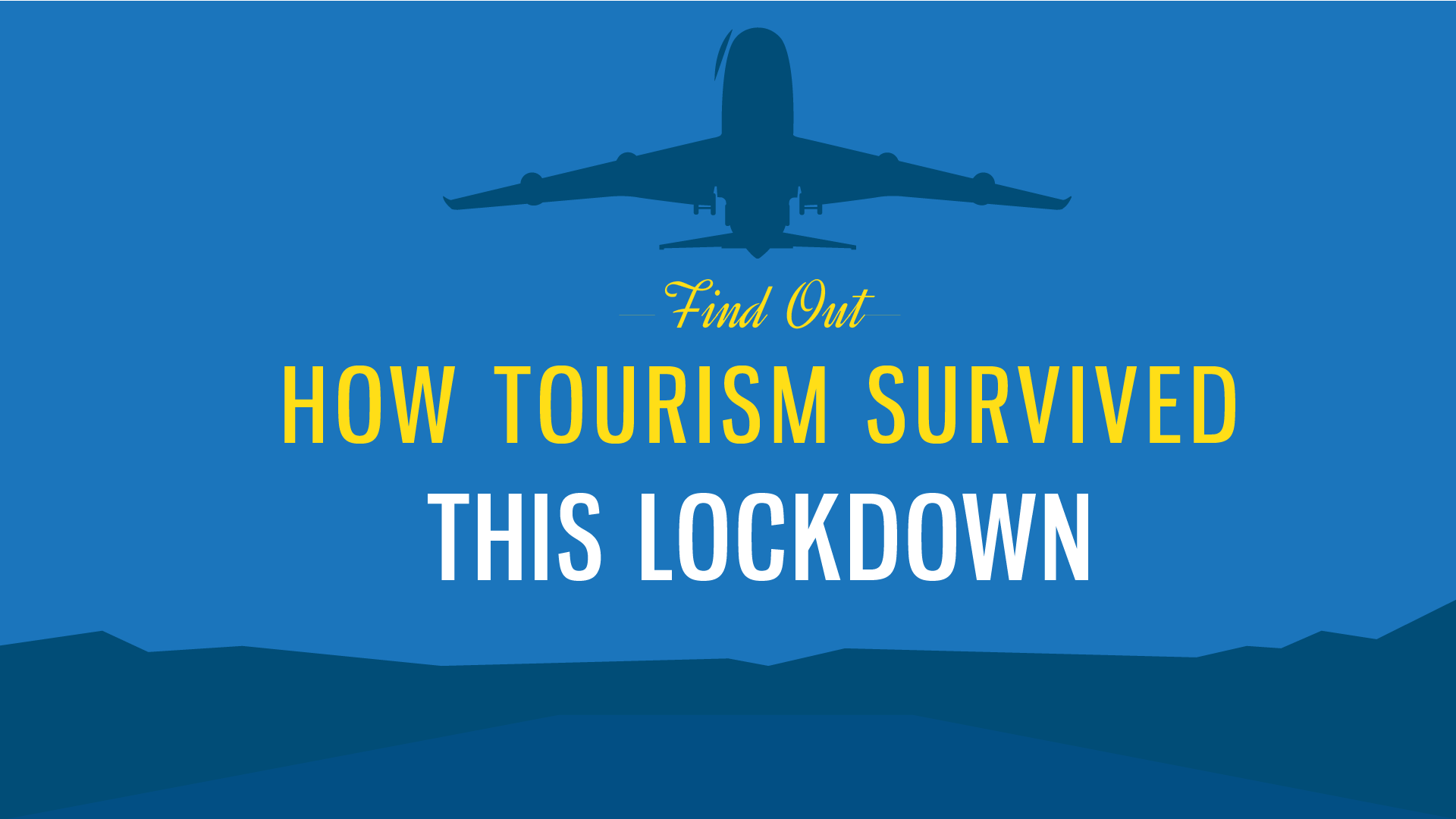 Find out how Tourism survived this lockdown
The year might be 20-20′ but it surely seems like a never-ending Test Match!
The pandemic situation has brought the tourism & hospitality industry on its knees. Social distancing, masks, gloves, sanitizers, safety protocols are the new items on the checklist now.


Travelling freely seems to be a distant dream, because of the fear & panic associated with the COVID -19 pandemic. 


There is no denying the fact that almost all of us love to travel, don't we? In fact, we all look forward to the short breaks after slogging hard at work & or that wonderful trip for which we saved for months!
But the hard truth in the present times is that – We are stuck. Even if we want, we cannot think of going on a holiday, let alone plan and pack for it! 
To add to this, our hearts will ache even more & the travel bug will bite even harder, when on 27th September, Google will share the World Tourism Day doodle. 
Our Twitter, Facebook and Instagram feeds will be flooded with travel related stories, photos, videos! But we will have to satiate ourselves virtually. 
But, if there is a problem, there has to be a solution too! (P.S: In this case, read Digital Marketing.)
While initially team Get You At thought to make a similar doodle or video regarding the "World Tourism Day", but later we thought to dig deep and research about what exactly, are the travel companies up to during these tough times…
How have they managed to survive and what kept them alive! And here's what we hunted down…
Desperate times call for 'Virtual' measures!
That is the mantra for 2020 & the upcoming future as far as we can see it! According to Late Mr. Akshay Kumar, the vice-chairman of FAITH (Federation of Association in Indian Tourism & Hospitality), survival has been the key. And the goal is to "Somehow survive the virus and the financial fallout."
While searching for innovative ideas that tourism and travel companies applied during Covid-19 to keep the fire alive, we came across three such companies from relevant industries that 'survived' by making the optimum use of digital marketing!
Let's read on how they have successfully engaged their customer in the virtual space (and also started getting bookings for the coming months and the year ahead)!
To know more about digital marketing, Follow Get You At on Instagram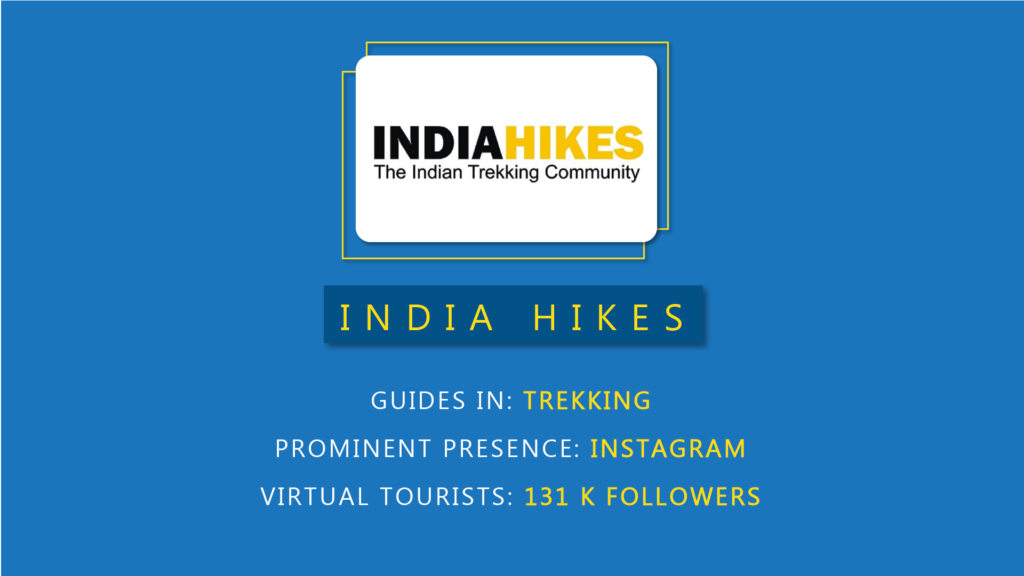 India's largest and safest Trekking Organization, India Hikes regularly organizes Instagram Lives where Trek Leaders engage with community members and talk about various topics related to Trekking. 
They also post photos, videos of old trips to keep the travel memories of their followers fresh. In fact, while we are discussing about them here, India Hikes might be gaining more views every minute on their Instagram LIVE footages of ''Restarting Himalayan Treks: Ask me Anything'' with Vishnu Benne.
Follow their Instagram handle, to check their daily updates regarding future treks and see how they answer to multitudinous queries of eager globe-trotting trekkers. They as well often put up carousel posts about how they are maintaining safety measures while trekking in the present situation.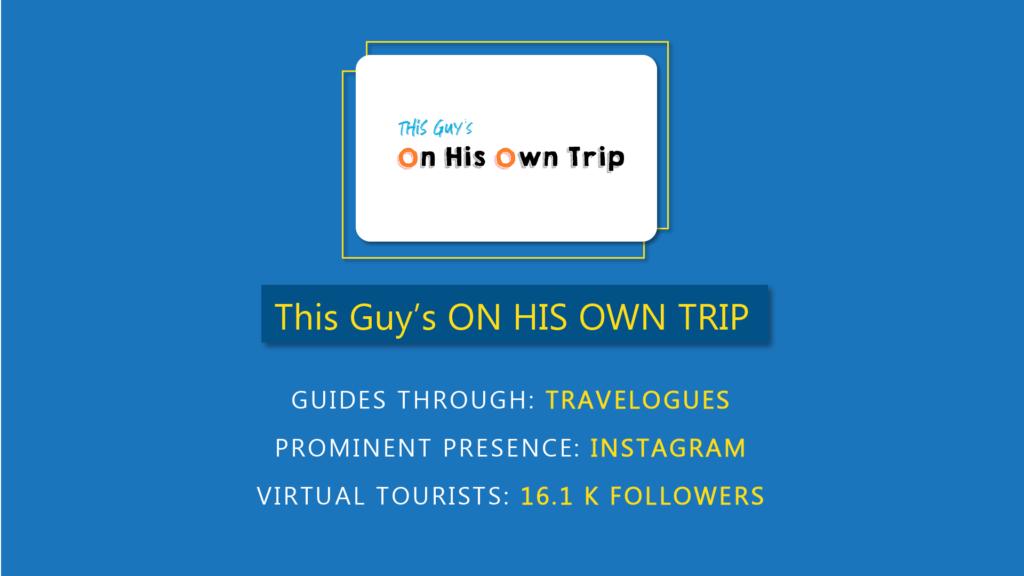 What can be better engagement than publishing a travelogue during the lockdown and keeping your followers hooked to it!


Neeraj Narayan the co-founder of OHOT just did that. His book came out in July 2020 and it sold like hot cakes! 
Travel enthusiasts are reading the 'Adventure of Captain Nero' & looking forward to go on a trip with him as soon as the pandemic scene eases!
Their Instagram handle is full of stories, testimonials, trip reviews that capture a slice-of-life from those bridges, lakes, mountain tops where you always wanted to visit, serving you nibbles of experiences that seems so priceless when we are locked in our homes ! No doubt they are scoring up on engagement…


There could not be a better example of 'moment marketing'!
To know more about digital marketing, Follow Get You At on Instagram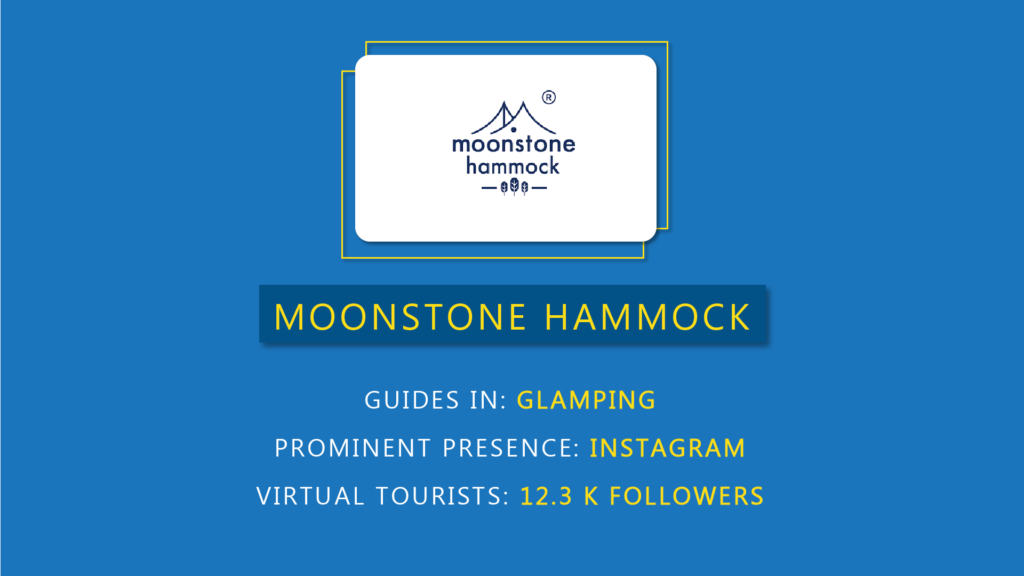 Ever heard of the term 'Glamping'? Wondering about the coinage?
The term Glamping is a blend of Glamour & Camping!
This is indeed an innovative trend where you get the best of both the worlds. Imagine experiencing the thrill of camping in the lush glamour of a 5-star hotel!
If you check out Moonstone Hammock's detailed itinerary there are some interesting activities included like Barbecue, Kayak, Movie screening! Sounds exciting enough?


All you need to transcend to their hammocks amidst nature, is to hit that play button on the uncounted videos that they upload on their Instagram & Facebook page..
.
And then just sit back and feel the adrenalin rush!
Just like the virtual space, in Tourism realms too the more you travel across pages or places, the better you survive.
And in the pandemic while your feet are tied, make the best use of your hands and the internet – to browse across destinations, instead of regretting that you can not visit them!


That's the common user-end psychology that these brands made the best of, this pandemic. And their common instrument being Digital Marketing.


With the help of virtual tools these companies are finding creative ways to stay afloat. Some are opting for product diversification; some are trying to keep their customers engaged online while others are completely reinventing ideas to stay in business.
These companies remained connected with the customers through social media; and they found innovative ways to attract and retain their attention. Resultantly, 50% of their job was done! 
Customer engagement is the key.
Through employing Social Media Marketing tools such as Instagram or Facebook and their evolving features like Lives, Stories, Reels- the companies shared the problems they are facing due to lockdown, as well as how they are working on them. This led them to gain a human connect via virtual tools and that worked wonders! The companies have maintained utmost honesty with the customers leading them to feel a sense of attachment to their feeds and keep them coming back for more.


Digital Marketing actually helped these companies to maintain the existing customer base and also bring in new customers on board, thereby keeping the business alive! 

What makes a business unique is its ability to adapt to changes and develop strategies to survive…

The three stories above prove that 'staying active' and making a 'personal connect' with the help of Digital Marketing is the ultime key to survival! 

If you too are into the Tourism Industry, hug your clients virtually this World Tourism Day, and book your space in the mind and heart of the customer & see your bookings go up since the unlock process has begun!
Be ready to sing to the tunes of 'phir se udd chala' yet another time and remember the words of JRR Tolkein…"Not all who wander are lost".
Happy World Tourism Day'2020!