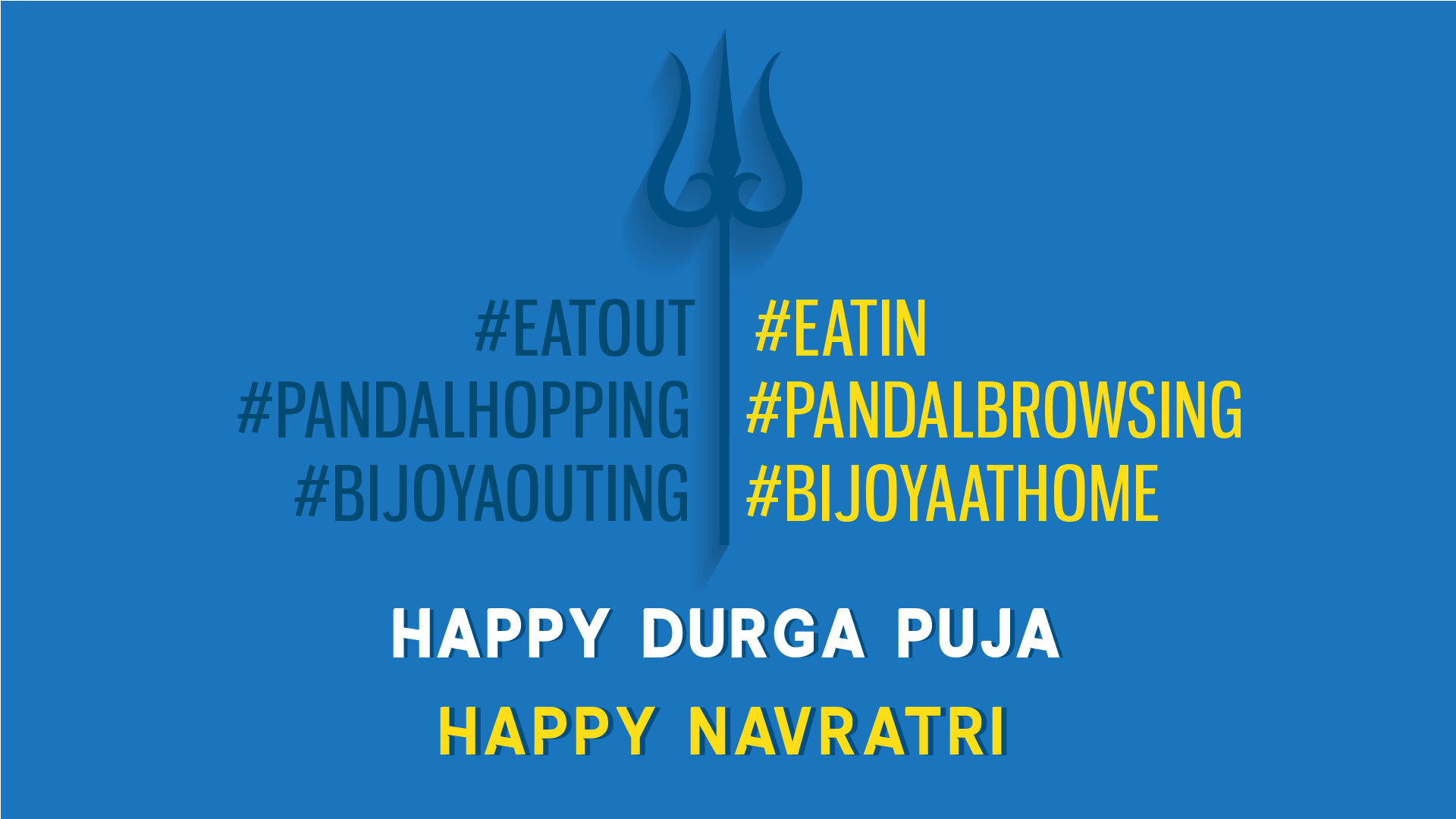 Bodhon to Bisharjan! Darshan to Dandiya : The Digital Way
"A man can be destroyed but not defeated."
–Ernest Hemingway


The human spirit is indomitable.
Even in times of despair it keeps the ray of hope alive.
Our biggest festival, Durga Puja/Navratri is here. We all deserve a break!  
But its 2020 & things are different this year.
It is best not to venture out for Pandal-hopping, Eating out or Dandiya nights!
The COVID-19 threat is still looming large. #BeingSensible is the universal motto.


But who said we can't enjoy at home?
With Digital tools let's bring the party home!
Eat in not Eat out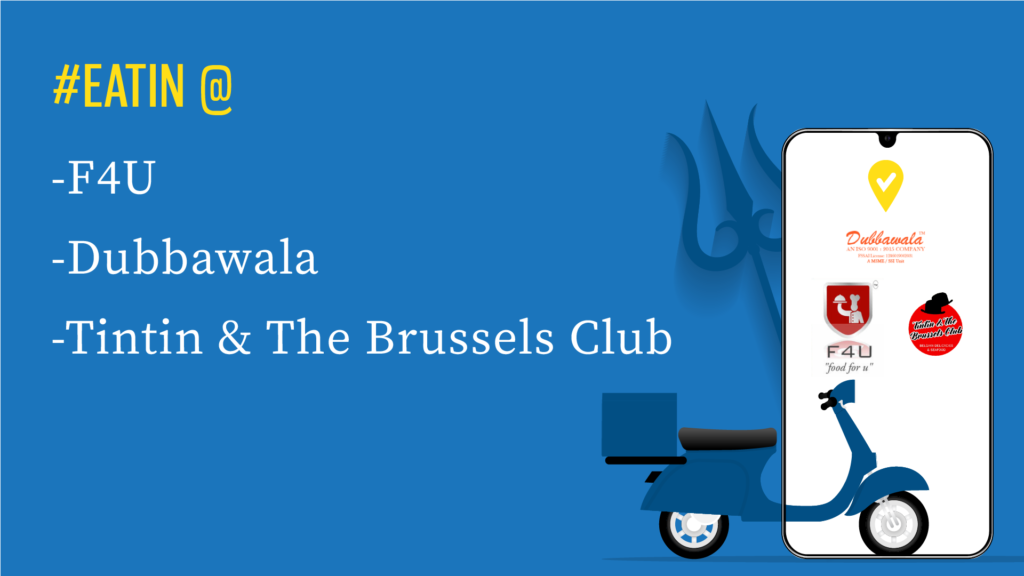 Food is a big part of every festival. No celebration is complete without it.


The last few months have been hectic for all of us.
The lock-down period brought our inner "chefs" out. We tried various recipes like Cakes, Dalgona Coffee, Momos and what not! – courtesy #YouTube.


But, to be honest, I am tired of it. Ain't we all? 🙂
So, I utilized my Google research skills to find some off-beat options which will deliver safe and home-made food this Puja!


Check them out below!
According to the founder-owner Sudipta Sarkhel, "As Sally Edwards said If we're not willing to settle for junk living, we certainly shouldn't settle for junk food."

Therefore, there is no compromise on Quality, Quantity, Taste & Timeliness @ F4U.  


Order from their wide range of Puja special smorgasbord (Veg & Non-veg)


Call- 8017996766 / 8334884488
Taking inspiration from the Mumbai Dabbawalas, this Kolkata based 'Dubbawala' brings Bengali food (Veg & Non-veg) to your doorstep at an affordable price.


Bengali ladies prepare the food with affection, dedication and sincerity which ensure the homely feeling & ''maa ke haath ka khana" aura!
Quality control is given the highest priority as a 'taster' tastes the food before it is packed and delivered to the customers.
Call- 92390 50640 / 89816 65996
Try something different @ Tintin & the Brussels Club
Do dishes like- Tequila Prawn, Baked Bhetki, Roasted Rosemary Lamb excite you?
Do you want to try something other than the regular Bengali and North Indian cuisine?
Then, order from 'Tintin & the Brussels Club' for authentic Belgian and Continental Delicacies (Veg & Non-veg) delivered to your home!

https://www.facebook.com/tintinandthebrusselsclub/
Zomato Delivery Ratings – 3.3/5
Call- 033-46024587 / 9038766666


Bodhon to Dandiya to Bijaya #Athome!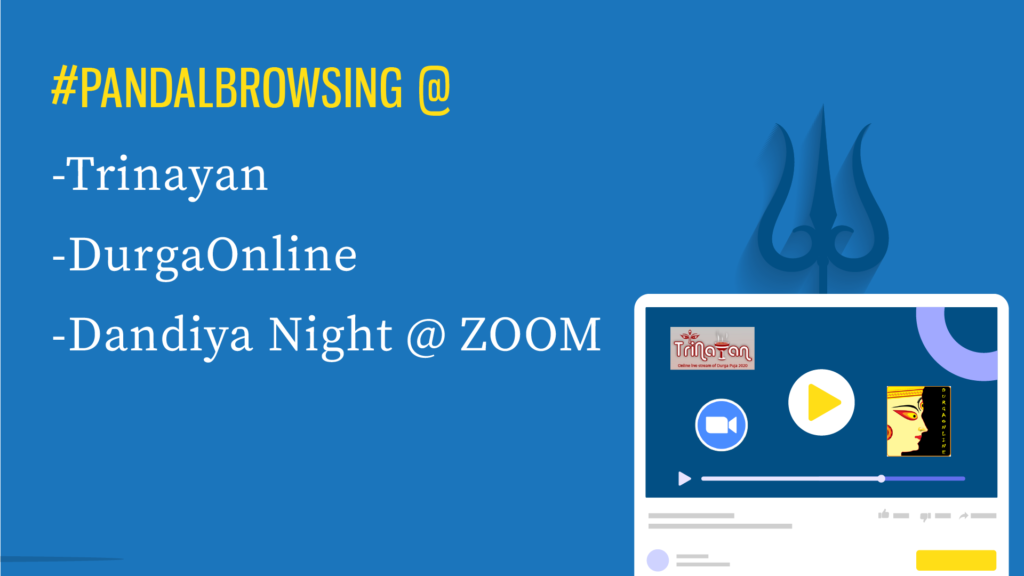 It's best not to venture out this year keeping in line with social distancing norms!


The only way to bring case counts down is by staying at home ensuring no community spreads.
But does that mean missing out on the celebrations? Certainly not!


Technology comes to the rescue because we can bring the celebrations home! Check these options out and thank us later!
 Enjoy Durga Puja with 'Trinayan' – the online live stream of 10 of the most famous Pandals across India.
Log on to http://onlinedurgapuja.com/ to witness events from Bodhon to Bijaya virtually!


With more than 2 million followers on Facebook,DurgaOnline.com https://www.facebook.com/durgaon brings photos & videos of the most popular Pujas in Kolkata.
Thus, order in the food and log in to the events.

Celebrate 2020 Puja and Navratri like never before!
Let us unleash our virtual tools to defeat this year's evil- the "CoronAsur"
Stay Home. Stay Healthy.

And don't forget to #BeSensible!