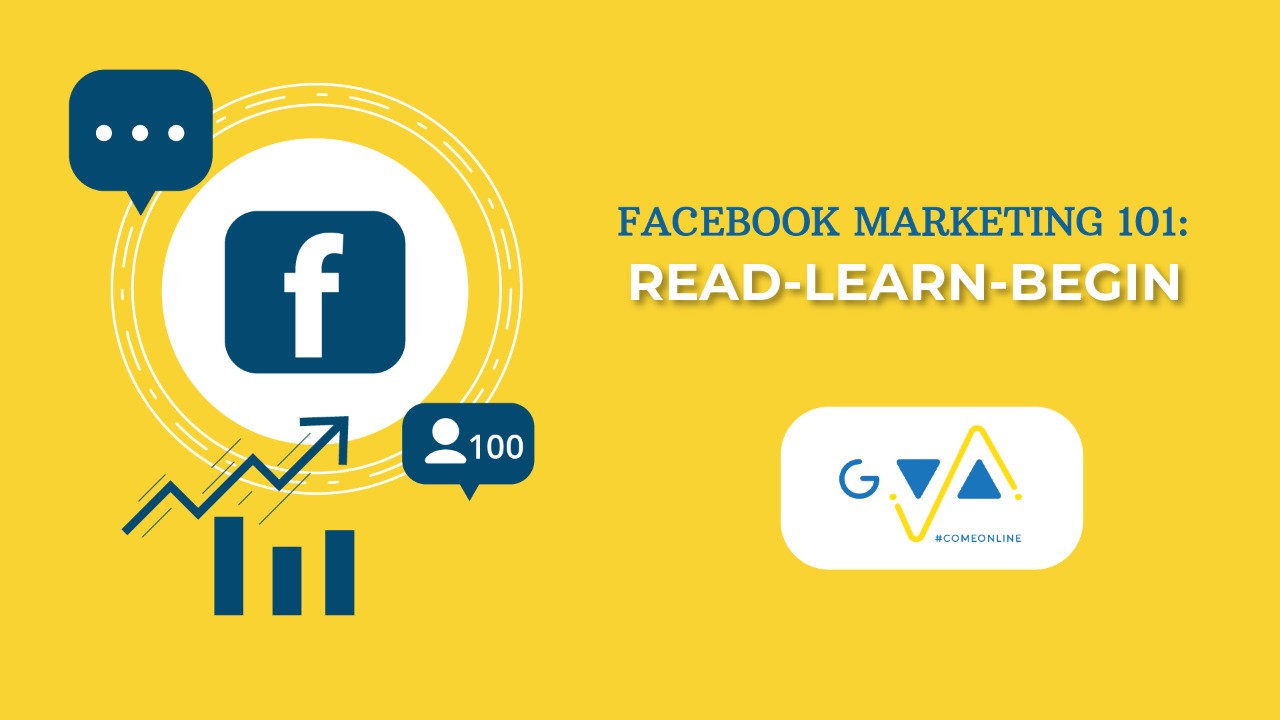 Facebook Marketing 101: READ:LEARN:BEGIN
Did you know? The ROI of Facebook ads are comparatively much lesser compared to the conversion scopes that Google Display ads provide. 
Did you know? There are other retargeting marketing instruments that cost even lesser than Facebook Marketing.
Yet Facebook is still on the throne when it comes to marketing on Social Media, the acing medium of communication and exchange between a plethora of demographics.
Weird, right?
Not at all. Here we give you a quick glimpse of few benefits of Facebook Marketing that still ensure that the trophy of most popular social media marketing goes to Facebook be it in case of corporate biggies or micro-business beginners who have dreamt it big …
Let's Begin…
It's free to join!
Yes, it might seem an obvious, but nonetheless this sits at the top of the priority list. 
Imagine a window, that from the moment it opens gives you an access to thousands of interested minds who need your products and services but all they need is to understand the same themselves! 
You might be a seller of Momo-makers sitting in some remote village of Uttarakhand, India and some cooking enthusiast who was in search of a momo-maker ever since she settled in Uttarakhand for a job, needed your product… but you two were never aware of each other unless this window called 'Facebook'- opened!
Wondering how to start right now? It is all in this video from the house of Get You At, that can get your brand started on Facebook.
Do this before you proceed with reading the benefits of Facebook Marketing in our blog. Your brand can thank us later!
Facebook contests…it suddenly awakens the kid in every client!
This is something that always works. A few freebies can introduce your line of products into your client line whom you can always make to participate in some fun trade related to your brand and once they share their experience online then its all about circles sharing with circles.
God bless your contest strategy, which if enough innovative can make you viral, anytime!
Promote and nail the deal
Being a page owner, you can anytime choose to promote any particular post, or your page or sponsor your stories so that your followers can see your updates time and again, claim hot selling offers and get back with their needs to you and you only, each time.
Real-time bidding and true targeting
Are you aware of FBX?
Facebook Exchange, an instrument used by Facebook Analytics, that allows you to re-promote your ads where Facebook targets a market that is closely connected to your web history and has visited to your website time and again, but not made a purchase and bounced back.
This shrewdly professional platform for Facebook Analytics keeps retargeting them by appearing on their boards till they finally bag a better chance of if not directly a conversion from them, for you.
Take it from us: when you begin with understanding the benefits of Facebook Marketing for your brand, approach it more as a scientist than as a business person, who expects clouds out of cotton. 
Experiment with Facebook Analytics, create split tests, study analytics, and keep up the research till you reach the close-to-perfect solvency of your investments in the same vs ROIs.
Sounds difficult? Let us simplify it together for you. 
Mail your queries at info@getyouat.com with Subject "Facebook Marketing Queries" and get it resolved for free.