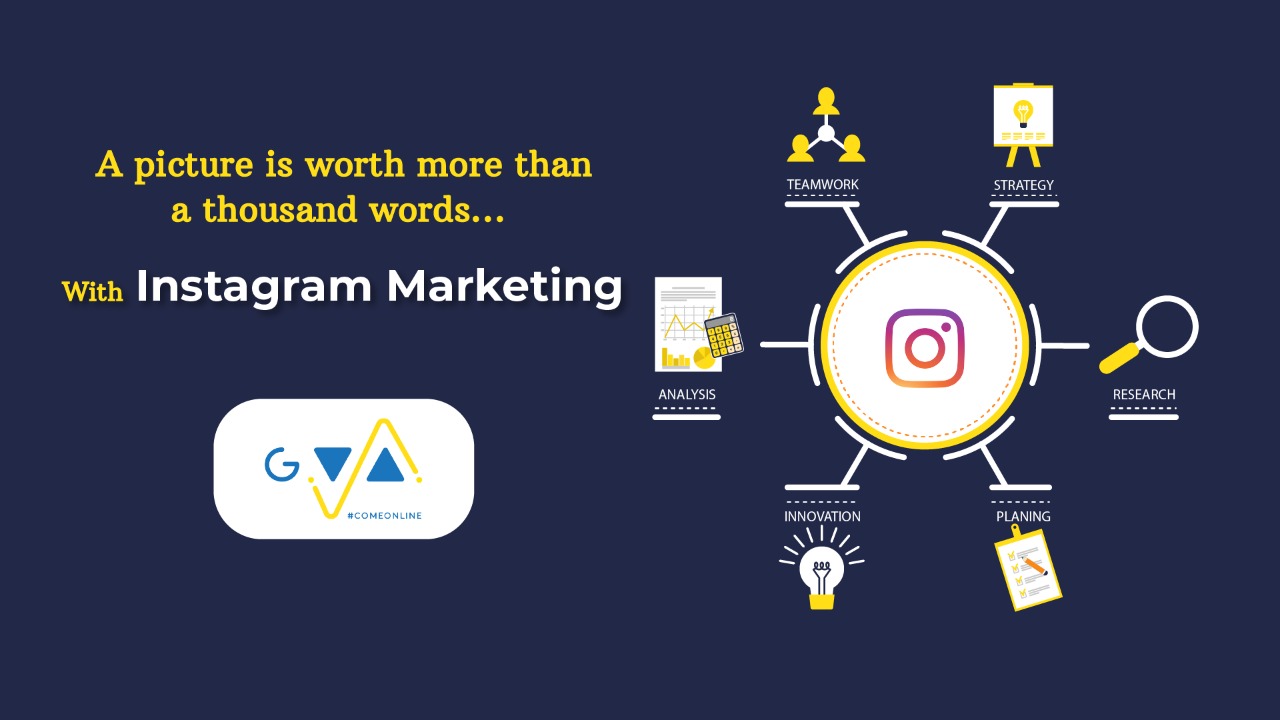 A Picture Is Worth A Thousand Words… (or Maybe Much More With Instagram Marketing!)
If you are in a business that moves around the thought that the better you show the better you sell: then run for Instagram marketing.
For marketing that appeals to the peepers, and increases the chances of a conversion, Instagram Marketing is certainly the holy grail. 
When it comes to bringing your business online, you are spoilt with choices of channels. But its visual content that certain businesses need to begin with today to reach out to their socially active clientele, & it is for them that Instagram has grown up to be such a popular marketing instrument today. 
Here in this blog, we bring you 4 trending reasons to bring your brand on Instagram, soon. 
Traffic magnetization towards your brand requires visually exciting graphics and photographs. These act as imminent evidence to your hard work for the world. It's only when you share handpicked content and a credibly striking creative about your business with the world that it is dealt with as something that will be further shared by your followers.
Recreate such photographs and videos with instantaneous filters of Insta and choose the way the world looks at your brand.
It is mindless to expect the moment you have put up an innovative creative, that your audience will leap up to engage with your profile.
What you need them to know that you are consistent with your presence on Instagram and evolving with your quality as well. Instagram makes it possible with its instruments like Iconosquare that enable users to see and study the audience's reactions to each of your posts and understand the factors that lead to higher and lower conversion rates.
The hottest part of the demographics that can be responsible for building or closing down your shutters. The age group of 18-29 is highly Instagram-inclined, making it a big reason that the greatest brands spread across the globe have made Instagram Marketing an incomprehensible part of their marketing strategy. It is this age cult that loves attention on social media. And if your brand once succeeds to show then that you care, your profits will certainly reap better with their loyalty.
A channel on IGTV, where you can host tutorial videos related to your work process or any other feature of your business that can only be highlighted with long content scripts, can promise you a better engagement as IGTV videos are known to have been incorporating videos into realities of Insta users.
If you have been in the trade for some time now, videos that explain services that have helped clients in improvising their living, can be highly useful. While for brands that are still in their infancy, creative 'how to' videos or inception tales, can as well work wonders.
Done with these pointers? 
Now, you can reach out to us with your encouraging engagement by… 
– Liking, commenting and sharing this blog with your lookalike reader's circle who might probably benefit from this,
– Opening an Instagram account right now if you don't have it yet, where you can practically imply these learnings, and,
– Help us solve your queries ahead, emailing them to info@getyouat.com with the subject line, "Instagram Marketing queries". All answers on us…absolutely free. 
#Cheers!