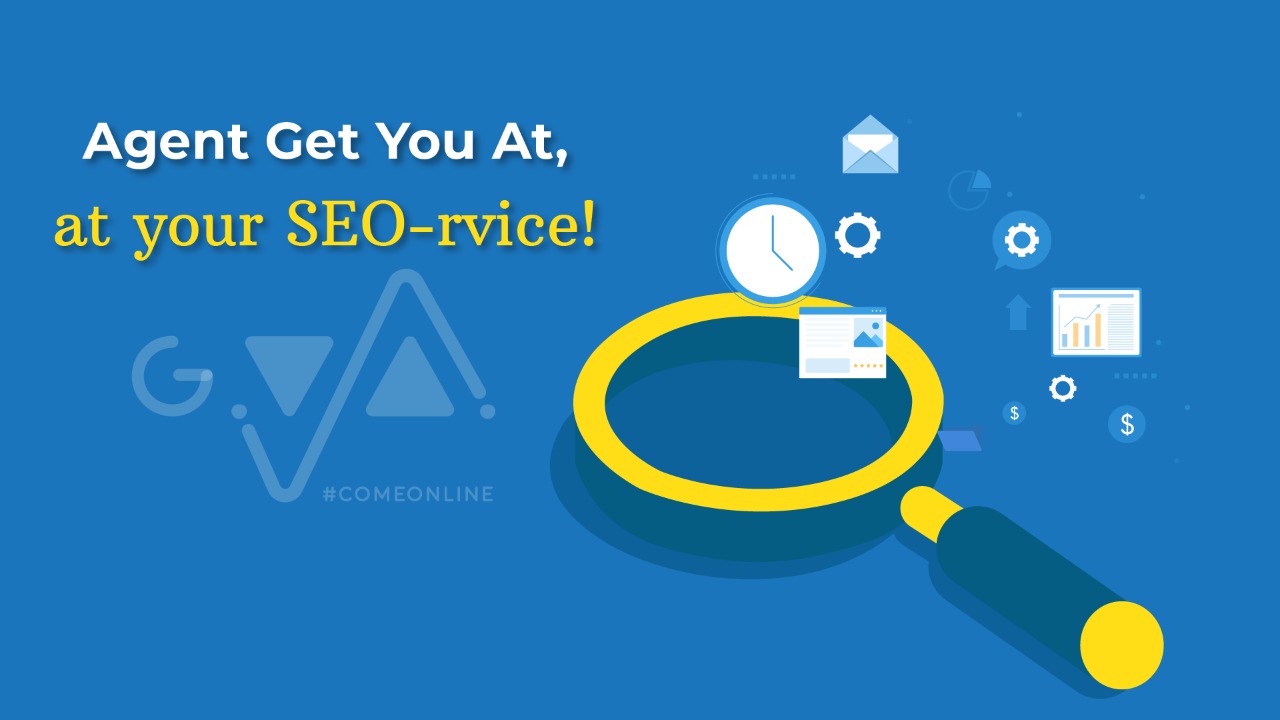 Agent Get You At: At Your SEOrvice
What is the first thing a millennial does when he is asked about something he or she does not know?
(Chorus) Searches it up on Google!
The above two sentences just did almost 50% of the task of explaining to you why SEO matters. Now the rest of our blog will focus on content that can help this blog to come up with the SEO ranking. Wondering how? Read on.
When you search for a certain subject on Google the results that you are offered are a mix of sponsored (paid) and organic (unpaid) ones. 
The ads that appear in carousels at the top of the search results page on mobile and in the top right of desktops in grids, also called Knowledge Cards are the sponsored ads. If you once understand why SEO matters, you shall know that paying to get your brand up the SEO ranking is certainly an easy task. But what we aim to tell you today is the organic tale of SEO, as that's the difficult yet advisable route to better marketing. 
Publish relevance, publish quality…
Google has a very exemplary relationship with content. It is through this backbone that Google earns billions. And thus, once you put up anything on Google the first thing that it scans through is the content. 
Search engines index down your content the moment it is put up on their virtual spaces. The more relevant the content as pertaining to the searches made by your target audience, the more points Google gives to your work in assisting it to climb up the SEO ranking ladder. 
The combing through your content is the first step that Google does to qualify your climb. And a big reason why SEO matters are that the more answers your content channels generate to your clientele's searches, the better are your conversions.
'Key' (words) to the lock called SEO…
Every content that you put up on the virtual floor of Google, is made to abide by certain formatting protocols of Google, in order to rise up the rank. 
One of these key ways to rise up the social (media) rank is understanding and implementing the keyword science. 
When people search for a certain facility the only key connects that can link your content to their search are the words they search. These are called the 'keywords'. 
Ensure your keywords are in alignment to what people are searching for. And soon you shall see a rise in footfalls.
Link it up…
Do you know Google has a mechanism that shows how many of your website visitors have come to your website being popped up by links that are related to your industry? 
Take a brief example. 
Imagine you have a small brand that helps people to shift from one residence to another. If people who come to the sites that cater to people who are in search of new homes are sent to your site through relevant linking, Google considers it a great pro in favor of your virtual stance. 
So, seek to put up links in your websites that help your audience to reach out to relevant sites and get similar reverts from those sites by who will link you back.
Back to where we began with, the SEO that matters is the SEO that is earned in an organic way. But it is to be remembered at the same time that to fetch significant SEO results in an organic way, you need to considerably invest in resources and strategy making minds that can help you achieve it.
For a free SEO checkup of your website, send an email to info@getyouat.com with the subject "Free SEO Checkup"